Pre-Roll
Your ad will appear to your targeted audience prior to video content they chosen to watch. We have a host of options from non-skippable to less intrusive forms of pre-roll, including TrueView skippable options. Each of these can be highly targeted based upon demographics, geography and customer interests.
CTV/OTT
Connected TV (CTV) and Over-The-Top (OTT) are interchangeable concepts. Both utilize digital applications such as Hulu to target video content to likely customers on devices such as Smart TVs and digital platforms like Roku, the Amazon Fire TV Stick and more.
Paid Social Videos
Social media sites are excellent candidates to utilize video to reach your target market within environments that already lend themselves to the sharing of content and brands.
Streaming Audio
Hone in on your potential customer through smartphone music apps, websites, in-dash vehicles systems and even at-home personal assistants such as Alexa and Google Home.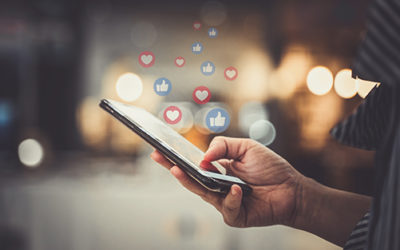 You hear from lots of people that advertising on social media is the way to go for your business. Because you hear it so often you probably don't doubt it, but how do you make sure that you don't waste your valuable time or resources because you have no idea what it takes to get started?
In 1994 the World Wide Web was still in its infancy. Publishers were waking up the idea of presenting their content on the new digital medium, but were unsure of how to monetize it. Sound familiar?
Google My Business (GMB) is a service from Google that helps businesses with controlling and managing their online presence within the Google platform.