Our Difference
Best-in-class digital technology is easily attainable. We have it, but so do most reputable digital media companies. However, best-in-class products alone do not even come remotely close to guaranteeing success. This is why our secret weapon truly is our people. The team at 535media combine cutting-edge digital tech with an unparalleled degree of transparency, creativity, collaboration, accessibility, expert knowledge and customer service.
Our specialized digital sales team works hand-in-hand with businesses to achieve their goals through a vast portfolio of digital marketing solutions. We can develop marketing campaigns that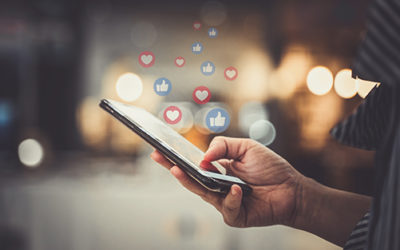 You hear from lots of people that advertising on social media is the way to go for your business. Because you hear it so often you probably don't doubt it, but how do you make sure that you don't waste your valuable time or resources because you have no idea what it takes to get started?
In 1994 the World Wide Web was still in its infancy. Publishers were waking up the idea of presenting their content on the new digital medium, but were unsure of how to monetize it. Sound familiar?
Google My Business (GMB) is a service from Google that helps businesses with controlling and managing their online presence within the Google platform.